Forget the diet, it's time to shake it up this season and that involved some liquor in your milkshake… AKA the hard shake! Oh yes, hard shakes are being served everywhere. Here is where to go for the best of the hard and milky stuff…
The shakes: vanilla and rum, bourbon and maple syrup, Miami Nice (half piña colada, half strawberry daiquiri) or a Jagermiester shake… don't wince, just try it they're good.
Why try them? Some say they're better than the restaurant's meat feast.
Won't I be sick? They may be as thick as a McDonald's shakes but they're made with better ingredients.
Drink up: £6.50, The Deck, Jubilee Market Hall, Tavistock Street, WC2.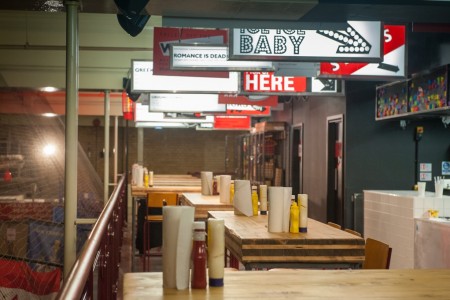 The Shakes: Okay so these aren't exactly shakes but theses red wine ice lollies had to be included, they're just as exciting. Sure, red wine is usually served at room temperature but we aint knocking this amazing concoction…
Why try them? Cos the idea is bad ass that's why…plus they're a lil more sophisticated than a milkshake.
Won't I be sick? You won't be sick, but we can image these beasts could give you more than a brain freeze after one too many.
Drink up: 50-54 Blandford Street, W1U 7HX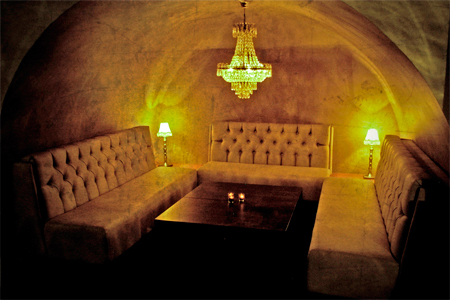 The shakes: Bramble Cream, Chocolate Roses and Liquid Toblerone.
Why try them? They use Beefeater gin, lemon juice, vanilla ice cream, milk and Crème de Mure in the Bramble Cream, and Four Roses bourbon with chocolate ice cream and in Chocolate Roses. BarChick loved the Liquid Toblerone.
Won't I be sick? Using fine ingredients means these should keep you from feeling too shady afterwards.
Drink up: £6.50, 43 Great Titchfield Street, W1.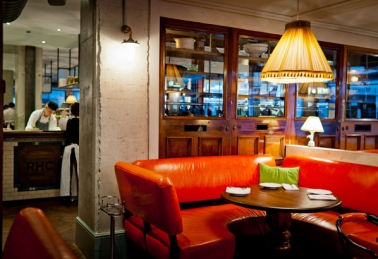 The shakes: Choose from the standard flavours — vanilla, chocolate, strawberry — then pick your choice of liquor to spice things up.
Why try them? You could come here every day and have a different style of hard shake.
Won't I be sick? You can add Oreo or even whack in some peanut butter. Since your cholesterol will be sky high, we say stick with one or share.
Drink up: £7, 111-113 Camden High Street, NW1.
The shakes: dark rum, chocolate or Baileys.
Why try them? Ed's makes you feel you've been thrown into a US diner even on a rainy London evening.
Won't I be sick? These shakes come with any extra bits served in a metal blender tin on the side, giving you practically two shakes.
Drink up: £5.15, 12 Moor Street, Old Compton Street, W1.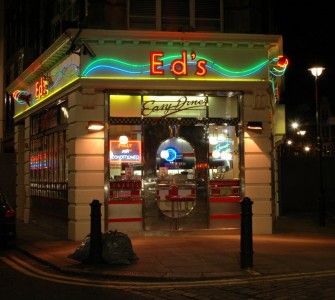 The shakes: With all sorts of flavours from the Bacardi Gold rum-and-raisin to a Tiki, a Jack Daniel's mint and a julep shake.
Why try them? These have got that bit of extra oomph. Go early and tuck in.
Won't I be sick? Depends on the flavour. Take all your mates, order the lot and share them around.
Drink up: £6, 95 Brick Lane, E1.
The shakes: There are eight beauties on offer and we like them all.
Why try them? Something for everyone: Creamy Nut, Strawberry Cheesecake and even a blueberries and amaretto.
Won't I be sick? Tuck into a Brandy Alexander with vanilla, chocolate, Nutella and brandy and you might be asking for seconds.
Drink up? £7.20, 190 Shaftesbury Avenue, WC2.