If you're going to at least attempt a January detox, then BarChick's here to give you some advice whilst still enjoying one of her favourite things in life… a decent drink! They're not all bad, in fact some would argue they're good for you…
THE SAINTLY SPIRITS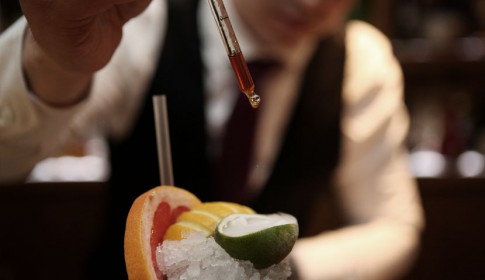 Kamm and Sons Ginseng Spirit contains four types of ginseng along with manuka honey and echinacea. Head to the amazing Pollen Street Social for their Great British Cobbler with Williams Chase Gin, Kamm and Sons Ginseng Spirit, raspberries, homemade citrus syrup and English sparkling wine all served up with some British eccentricity.
Pollen Street Social – 8 Pollen Street, London, W1S 1NQ
Tequila not only dissolves fats and reduces levels of cholesterol, but it's the only spirit proven to make you happier. Keep it clean and simple and go for a Tommy's Margarita: tequila, lime juice and agave syrup (which comes from the same plant as tequila), it contains only natural sugars which leaves you less dehydrated after drinking. Get your Tommy's at The Shop, any decent Mexican hangout, or try it at home!
The Shop – 75 Chamberlayne Road, London, NW10 3ND
THE GUILT FREE
The Zetter Townhouse are shakin' up some guilt free cocktails, with their homemade cordials which eliminate the chance of any additives or preservatives, and also have a whole load of healthy properties too. The Nettle Gimlet has proven medicinal qualities that include antihistamine and anti-asthmatic elements. Plus the Southland cocktail contains eucalyptus tincture, so quit those capsules and make a trip to the Zetter for your daily dose of anti-bacterial, anti-viral and anti-inflammatory goodness.
The Zetter Townhouse – 49-50 St. Johns Square, London, EC1V 4JJ
We thank you Mestizo for creating a range of skinny tequila cocktails, the Gold Skinny Margarita served frozen is damn good with tequila, fresh fruit (of your choice) and agave nectar. Or try the Lorecita with tequila, fresh raspberries, fresh blackberries and agave nectar. Olé!

Mestizo – 103 Hampstead Road, London, NW1 3EL
Pollen Street Social are king of cocktails, and with this offering you've got nothing to worry about. The Eats Shoots and Leaves is made with gin, baby pea puree, cucumber, mint, eureka lemon and nettle soda and is served tall with creeping vines and an edible potted plant. Wow!
Pollen Street Social – 8 Pollen Street, London, W1S 1NQ
Shaka Zulu have launched a range of cocktails using 2013's super product Aduna's boabab. It's full of vitamin C and B6, calcium, potassium, thiamine and fibre. Plus boabab has one of the highest antioxidant capacities of any fruit in the world. Try the Bao-Bab cocktail with Courvoisier vs., Chambord liqueur, port, red bush tea, cardamom syrup and Baobab garnished with a cinnamon stick.
 Shaka Zulu – Stables Market, Chalk Farm Road, Camden, NW1 8AB
THE BLOODY MARY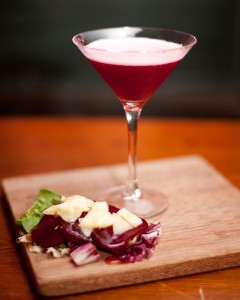 Of course it's good for you, taking the vodka out of the equation, you're basically just drinking a glass of tomato juice, and where's the harm in that? Barts have launched a new Downright Bloody menu, and it sounds impressive. We like the sound of the Bloody Liability with Belvedere, Bloodshot, beetroot, lemon juice, honey and a garnish of Greek salad. Sure, there's no tomato juice but there is salad.
Barts – Chelsea Cloisters, London, SW3 3DW.
VITAMIXOLOGY
Hats off to the The Botanist who have created a range of cocktails packed with vitamins and minerals, good work boys. We like the Lemon Aid made with apricot infused Tanqueray and white tea syrup, the apricots are rich in potassium, stimulate the kidneys and oxygenate the brain and the white tea lowers cholesterol and blood pressure. Or the Green Business with vodka, cucumber, basil and spirulina powder which is rich in B12 protecting the liver and building red blood cells.
The Botanist – 7 Sloane Square, London, SW1 8EE
SUGAR FREE
If you can't bear to sacrifice your cocktails being sweeter than sweet, but you're looking for the healthier option, then take a trip over to Montgomery Place. They have discovered Stevia, a natural plant extract from around 240 species, it has zero calories but it is around 100-300 times sweeter than sugar. They will happily pop it in any of the cocktails so you don't have to miss out on that sugar hit.
Montgomery Place – 31 Kensington Park Rd, London, W11 2EU
CALORIE COUNT
Having taken into consideration the state of their customers, Drake and Morgan (see below Superfood for venues) have scored some hot points by creating a number of skinny cocktails at their 5 bars in the City. BarChick likes the sound of the Skinny Sparrow Club with Little Bird Gin, Aperol and rhubarb (76kcal) and the Skinny Pornstar Martini (85kcal) with Ketel One vodka, fresh passion fruit, passion fruit puree and vanilla sugar with a prosecco chaser. Yesss there is a way to calorie count without weightwatchers.
The Fifth Floor Harvey Nichols bar have launched a range of skinny cocktails too, halleluiah! Their Beetroot Margarita is only 200 calories, hell yes! With Kamm and Sons ginseng spirit, Tapatio tequila and a dash of agave nectar or try the Carrot Cruncher or the Hot Rhubarb. They are all great and good for you!
 Harvey Nichols - 109 – 125 Knightsbridge, London, SW1X 7RJ
SUPERFOOD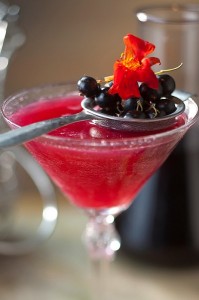 Drake and Morgan we salute you. You've got to try their superfood cocktails, they are delicious and good for you. Unbelievable! Choose from Matcha and Curly Kale Iced Tea made with Millers Gin, curly kale juice and matcha tea shaken with hot water, lemon juice and agave. Oh and for the whole of January they are doing a sin or slim deal, where you can eat and drink full fat or low fat for £10. The choice is yours!
The Refinery – 110 Southwark St, London, SE1 0TF
The Parlour – The Park Pavilion, 40 Canada Square Park, London, E14 5FW
The Anthologist – 58 Gresham Street, London, EC2V 7BB
The Folly – 41 Graceschurch St, London, EC3V 0BT
The Drift – Heron Tower, 110 Bishopsgate, London, EC2N 4AY
BUBBLY
A glass of Champagne is not only sexy and small but it has fewer calories than a glass of wine or beer. Medical research (no, not done by BarChick) has said that Champagne is linked to lower rates in heart disease and a decreased risk of Alzheimer's. Champagne flutes are about half the size of a wine glass and after one you'll feel twice as good. Try Burger & Lobster for the cheapest glass in Mayfair, plus we're sure lobsters that cheap are good for you too.

Burger & Lobster – 29 Clarges street, Mayfair, London, W1J 7EF
TEA COCKTAILS
If you're a fan of an afternoon cuppa then you'll love a good tea cocktail which is rich in antioxidants that are great for your skin. Caravan on Exmouth Market is offering a twist on your daily tea (plus biscuits) with an Earl Grey Martini. Bar 45 at 45 Park Lane have infused Single Malt scotch with lapsang souchong with Drambuie, cherry Morlacco and lemon. Or head to The Nightjar, they've got chai tea in their Beachcomber's Punch and green tea in their Philly Fish House Punch.
Caravan – 11-13 Exmouth Market, London, EC1R 4QD
Bar 45 – 45 Park Lane, Mayfair, London, W1k 1PN
Nightjar – 129 City Road, London, EC1v 1JB
KEEPIN' IT SIMPLE
An obvious point would be to keep it simple. Whisky on the rocks and gin and (slim line) tonic are good ones to go for, and matching every drink with a glass of water does the world a favour in the morning.
Also the boys at Cocoface are making the world a better place, so why not spice up the coconut with a bit of rum, that's one healthy drink right there.
ON THE WAGON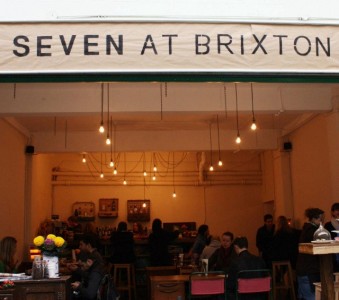 It's grim I know, but Seven at Brixton have got your back. Basically they think that just because you're not drinking, it doesn't mean you're get stuck with a glass of lemonade. Try their Macchiato Martini or their take on the 12 Bar Blues, the 6 Bar Blues with blueberries, thyme, gomme, lime, cranberries and soda water.
Seven at Brixton - Unit 7, Market Row, Brixton SW9 8LB
SWEAT IT OUT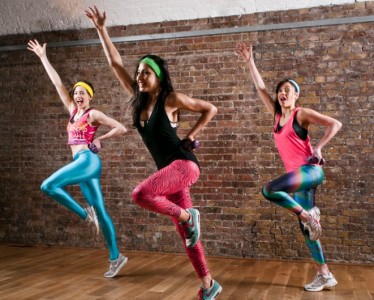 It's all very well drinking 'healthily' but really you need to get down with the exercise regime. Lomax at Maggie's is the way forward to shift some pounds, and then hey why not stay and party afterwards? From Wednesday 23rd January at 7pm, break out your leg warmers and high legged leotards and dance that fat off to 80s classics with X-Factor dancer Chloe Tangnay. See you there. (1 hour costs £15).
Or head along to some classes at Frame gym, the girls there are super hot and will have you looking the same in no time. Pay as you go and get along to classes like Flow Yoga, Rebounding or Body Conditioning which often end up in a drinking session in a nearby bar. Who says exercise can't be fun?
Maggies – 329 Fulham Road, London, SW10 9QL
Frame Shoreditch – 29 New Inn Yard, Shoreditch EC2A 3EY
Frame Queen's Park – 27 Beethoven Street, Queen's Park W10 4LG