We've spoken to barmen, hotel staff and hookers across the world, and this is what we learnt! (So if you wake up and your Rolex is gone then don't say BarChick didn't warn you!)
1. No interest in their drinks:
You're in line for the bar and your eyes lock with the sexy brunette spilling out of her dress. she's done up like Katie Price back in the day and you're ready to make your move but wait, alarm bells go off, she seems to be doing a lot more scanning the room for potential dates than drinking her drink.
IS SHE OR ISN'T SHE – If she's had a glass of lemonade in front of her for two hours and hasn't touched it, either run, or head to the ATM, she's a hooker. A hooker will only hit the booze on the job if you buy it for her, and if she thinks she'll need it! Fair enough.
2. She's not interested in talking with her 'friend':
Your mates have dragged you to an upscale hotel bar to celebrate the big deal you closed today, and things look up when you clock a blonde hottie at a table by the window. She's sitting with another, almost identical busty bird, but they don't seem to like each other, something definitely seems amiss.
IS SHE OR ISN'T SHE – If she's more interested in scanning the room for dates than talking to her mate, then they're probably colleagues, not friends. She's a hooker. On the plus side, you can save loads on those two-for-one deals.
3. Friends with the Bartender:
The woman of your dreams struts into the bar, slow-mo movie star style she air kisses the bartender as he serves her a drink without asking and takes up a familiar conversation. Clearly she's a regular here, should you be concerned?
IS SHE OR ISN'T SHE – Sure, maybe she's just an innocent regular who REALLY likes the drinks here, see points 1 & 2 to be sure.
4. She's way too interested in talking to you:
The babe at the bar was giving off all sorts of signs that she's interested, you've finally made your move and you're on fire, she's laughing at ALL your jokes, and makes you feel like you're the only one in the room.
IS SHE OR ISN'T SHE – Let's be honest, are your jokes really that funny? She's way out of your league and doesn't seem to mind the fact that your belly is spilling over your trousers.
5. She's working to a time-frame:
It's all about turnover, like how a restaurant wants to get you in and out so they can seat the table again, you get it…
This chick isn't wasting any time, you've only been chatting for fifteen minutes and she's already making signs that she wants to leave and not alone…
IS SHE OR ISN'T SHE – Ok, so maybe she just wants to go somewhere a bit quieter so she can get to know you better, but it's much more likely that you will be frog marched to the nearest ATM and will find yourself in some grimy hotel, before you've even caught her name. Do you care?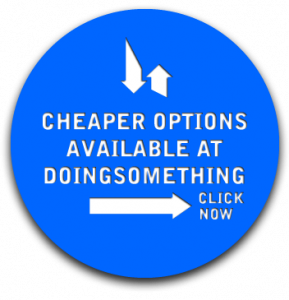 THE TYPES…
The Street Corner:
Think Julia Roberts pre Richard Gear, these girls stick out like an erection at a toga party but they don't care. Clad in ripped fishnets, a boob tube and a spandex skirt (or belt) they are most likely to be seen outside your local filling station (get it) rather than sipping a cocktail at The Ritz. They sell their bodies for cash and they don't care who knows it.
Loud & Brash:
The clue is in the title…these chicks jabber away in some kind of loud 'street' dialect and are easy to spot. With their cheap looking shoes, even cheaper looking bag(that you secretly quite like), slutty hair and make-up, and kinda blinging jewellery on loan from a drag Queen, they are not discreet. Plus with a dress the size of a postage stamp, not much is left to the imagination – you know exactly what you are paying for!
The Chameleon:
Known to be able to blend in to any situation, these girls are by far the hardest to spot. They dress like any girl on the pull wanting male attention…snappy suit, sexy dress, clutching a Louis Vuitton that's definitely a fake upon closer inspection (nothing wrong with that). However, these are probably the only chicks in the world who would sit at a bar at night drinking tea or, (if really branching out) they could make a glass of wine last two hours. These girls know the do's and don'ts of sealing the deal…so asked if you would like a back rub or a massage, then you can definitely expect to buy a ticket before you see the film. Wink, wink.
The finance workers 'go between':
If you see a girl conducting what looks to be a business meeting with a group of suited men in a swanky hotel bar…then look again. If she is mid 30s, attractive and well dressed, she is more than likely an agency 'go between' checking that the clientele are; a. sane and b. not the cops. Once satisfied, a quick phone call will be made and minutes later the ladies will arrive, dressed to impress and acting polite enough (for the time being…) to take home to meet your parents, that is if you still live at home.
THE BUYER…
The unsuspecting buyer:
This guy cannot believe his luck; he's recently been dumped and yet has managed to chat up a real hottie, when he thought he'd lost his touch. Admittedly his faithful chat up line has been replaced by crying in to his Martini and talking nonstop about his ex for the last hour, but this girl seems really interested and even suggests they go somewhere a little quieter. Cue the ATM.
The walk of shame:
This guy cannot stop looking at his watch, giving off an air that he is worried about being late for something important. The truth is that he is wondering how soon he can down his drink and leave with his new 'friend' without it looking too suspicious. He knows what he's signed up for and (whilst turning a shade of rouge) he manages to find the exit in double quick time without his eyes leaving his feet once.
The proud punter:
This guy knows, and he knows that everybody around him knows, but does he care? Hell no. Abroad on business, he would be very unlucky to bump into anyone he knows. So he is openly enjoying the company of this pouting silicone beauty, (although admittedly the conversation is a little bland), and leaves head held high with his rental and not afraid to swipe his plastic.