Hell yeah it's London Cocktail week, it's BarChick's birthday, and Quo Vadis is all shiny and new, plus they've got one of BarChick's favourite barmen now running the show; what better excuse to throw a party?
Possibly the fact that we've also got Crystal Head Vodka, Chase Gin, Ocho Tequila, Kraken Rum and brand spanking new Bootlegger involved, and killer cocktails being sold at £4 (RRP £12), we think you guys will want to get in on the party… plus we'll be giving away a free Quo Vadis membership on the night.
- Competition now closed –
If you want a chance to join in the party, then finish this sentence 'Before I die I want to…' and send it to talktome@barchick.com
Want to know more? Here's a sneak peak of what to expect when BarChick and QV throw a party -
Tall, dark and spicy, just the way we like them. Ok it's not actually tall, but it does come in a really cool bottle. Release the Kraken!
OCHO TEQUILA
The bartender's tequila. Ocho is the first tequila to have a year of harvest marked on the bottle, it's made with love and care, and is full of great character. No lemon and salt with this one please.
CRYSTAL HEAD VODKA
It comes in a kick-ass crystal skull shaped bottle AND Dan Aykroyd's the owner, as if that wasn't enough, it's also an awesome vodka.
Made down the road in Herefordshire, distilled from organic cider apples (really!), it's crisp, with sweet apple and elderflower. BarChick likes hers in a Martini, with a twist.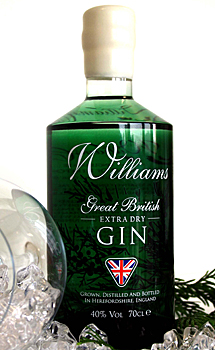 BOOTLEGGER WHITE GRAIN SPIRIT
So brand new it feels illegal. Modelled after an American whiskey, but made right here in the UK, it's a white spirit that rocks. Whiskey Sours anyone?
WE'VE DONE IT BEFORE
This isn't the first time BarChick has taken over a bar, previous parties have involved heavily tattooed DJs, dancing on bars, sexy Italian barmen and a dangerous amount of whisky. Check out what went down here.